Movies are great and we all like to watch them. From time to time, we enjoy a good flick, whether an entertaining and comedic one, or drama and something thought-provoking. Movies are a great pastime, but even better if we already have some knowledge of the narrative.
Movies turned into books are not often what the viewers expect. There have been plenty of movies turned into books which many of us have wanted to see, and not all of them have been good. 2021 has been a decent year for book lovers, who got a decent number of movies with books as their inspiration. Here are the best among them.
Dune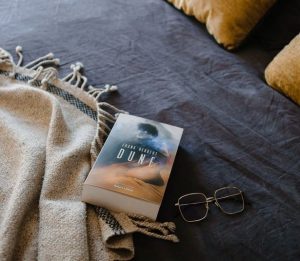 Dune is a masterpiece, at least visually and in terms of sound effects. Watching this in the cinema with surround sound and an immersive screen, makes it one of the best cinematic experiences. The movie is based on the eponymous book, written by Frank Herbert. The novel won multiple awards, including a Hugo and a Nebula. The book was published in 1965. There was a movie adaptation in 1984, directed by David Lynch and it was an interesting movie which ultimately and unfortunately failed at some points.
The 2021 Dune edition is great, again, visually and in terms of sound effects. There could have been better actor choices, as well as focal points in the narrative. The movie did not cover even half of the book. While a great cinematic experience, book fans were left unsatisfied.
House of Gucci
This is an interesting movie that tells the story of the Gucci family. It is based on the novel which bears the same name. The novel was written by Sara Gay Forden. The film has a star cast, namely Al Pacino, Adam Driver, Jeremy Irons, Jared Leto and Lady Gaga. It is quite the list of stars and the movie is decent. The story of the Gucci family is filled with thrilling moments, as well as plenty of drama. If you want to know more about the family behind many people's fashion choices, this is the one to go for.
Cruella
Emma Stone is always a pleasure to watch, particularly in this role, which is not her typical protagonist role. Cruella refers to the antagonist of the novel 101 Dalmatians, written by Dodie Smith in 1956. Cruella de Vil was not always a dog fur wearing villain. She used to be a relatively normal child. Watch this movie if you want to see who Cruella evolves to become the villain that we know her to be.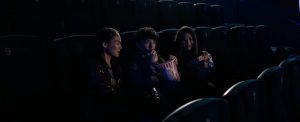 Chaos Walking
Tom Holland is getting more attention and deservedly so. Chaos Walking is based on the eponymous book where men live on a men-only planet, where they can hear and understand each other's thoughts. When a woman crash-lands on the planet, things start changing, rapidly.
These are the best books turned into movies that you should watch in 2021. There are more to watch, but these ones are great as starting points.