We all want to constantly learn new things or simply find out how we can do things better, and sometimes Google alone is not the best teacher, even in this day and age. And although there are lots of people who only rely on the Internet for getting advice and learning information about a certain topic, the good old books still are a way better option when it comes to accurate and well-structured information about anything, really.  
We are talking about the how-to books, which are usually designed in such a way to walk you through all the necessary stages from beginner to expert in any domain or field, like gambling (which is more and more popular nowadays), writing, cooking, life in general, and so on. Below we compiled a list of the best how-to books ever written in each of the above mentioned topics.
     

Gambling
Scarne's Complete Guide to Gambling by John Scarne
This book on gambling is among the most complex on the subject as it has it all; it's like an encyclopedia on gambling. You can learn about the history of many casino games, learn how to play them, accounts of real events related to gambling and even some tips on how to cheat.
The Smart Money – How the World's Best Bettors Beat the Bookies Out of Millions by Michael Konik
This is not really a how-to book, but gives readers an interesting insight into the sports betting operations in America. It is mostly about high-stakes sports betting, and it also includes useful advice regarding the dos and don'ts of betting on sports.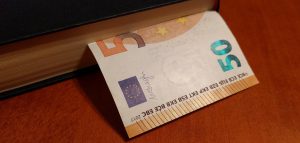 Life advice
How to Win Friends and Influence People by Dale Carnegie
Though written in 1936, this book is as current as it could be in the way it treats all the subjects. Readers will find advice on ways of making people like you, how to win people to your way of thinking, and more. It's considered by many among history's greatest guides.
The Practical Guide to Practically Everything by Peter Bernstein and Christopher Ma
From school-related topics to work, cooking, gardening and sports, this book offers advice and tips on a plethora of subjects. It basically covers every aspect of everyday life and more. The ideas in the book come accompanied by useful illustrations, charts and diagrams.
Tuesdays with Morrie by Mitch Albom
If you are looking for a more personal book offering life advice from someone who went through life and speaks from experience, this is the one. It tells the true life story of a dying professor who teaches people how to truly live.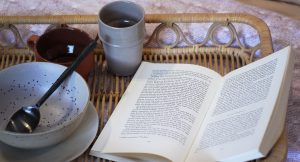 Cooking
How to Cook Everything by Mark Bittman
This is the most complex food dictionary for beginners. It's a well-organized book that includes over 2,000 simple recipes presented in a thorough, easy-to-follow manner. Readers will find recipes for all occasions.
     

Writing
The Writing Life: Writers on How They Think and Work by Marie Arana
Marie Arana drew inspiration for this book from her Washington Post Book World column. In it, she compiled the stories of over fifty fiction and nonfiction authors in a bid to provide great ideas for anybody who want to write better.
Words That Stick by Rix Quinn
This is a practical writing guide for writing aficionados, aspiring authors, but especially people who hate to write.